Alaska's National Parks are famous for hosting the best Alaska multiday vacations treating visitors to towering mountains, blue-iced glaciers, and wildlife thriving in their natural habitat. Visit them. Explore them. We love them – as do all Alaskans.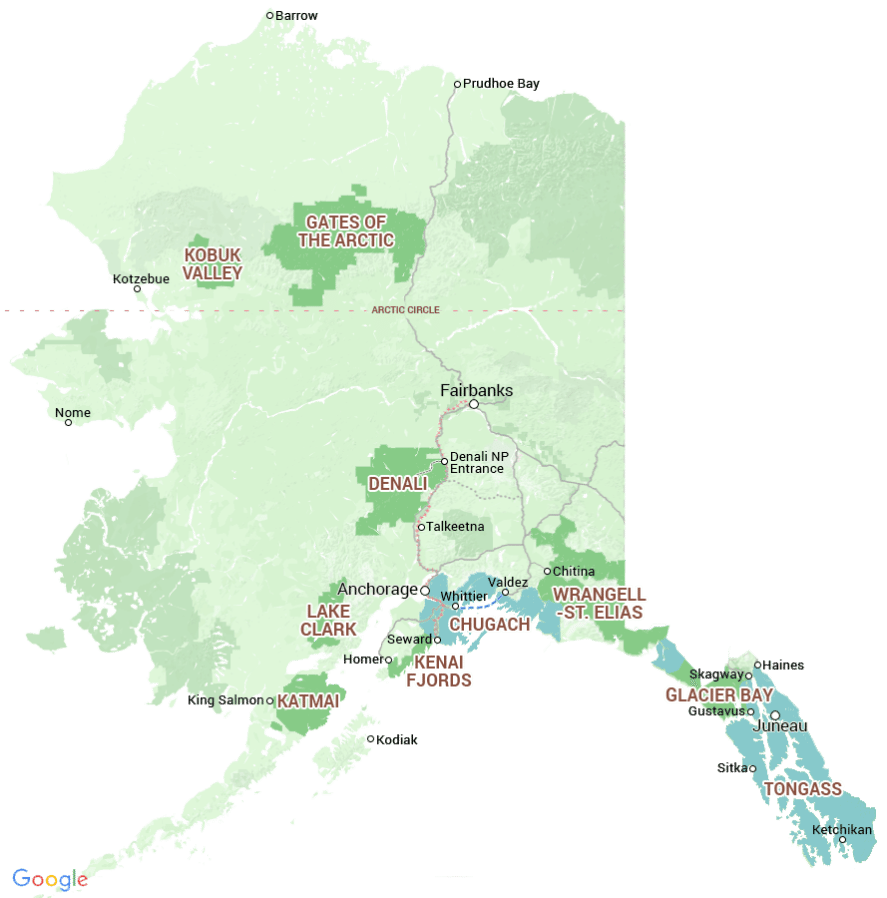 Alaska is world-renowned for its many national parks and forests, which include Denali, Gates of the Arctic, Glacier Bay, Katmai, Kenai Fjords, Lake Clark and Wrangell St-Elias, and the Tongass and Chugach National Forests. Today, more than 51 million acres are preserved in Alaska's national parks, or 13 percent of the state's 375 million acres.
Our travel experts at Alaska Tours have developed many National Park vacation packages, including those with the Alaska Railroad, self-drive tours, and wilderness lodges offering personalized experiences in these remote and wild places. Our comprehensive and popular Alaska National Parks Tour Package includes visits to five of the spectacular National Parks in one 14-night itinerary. The itinerary has many activities, including a Kenai Fjords cruise, Wrangell-St. Elias visits Kennicott & McCarthy, Gates of the Arctic excursion to Anaktuvuk Pass Village, Denali Park guided road tour, and a Katmai bear-watching adventure.